<![if !IE]> <![endif]>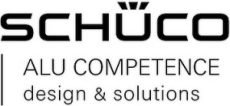 Schüco International KG
In der Lake 2
33829 Borgholzhausen
Germany
+49 5425 120

+49 5425 12236

List of Products
This exhibitor shows the following products and commodity groups:

Company & products
Shelving systems from Schüco Alu Competence
The trend-setting Schüco Smartcube shelving system from Schüco Alu Competence has got manifold possibilities. The design options are virtually endless: as wall shelving, a floor unit or wall unit, for use with a sliding door or even as a free-standing shelf with load-bearing adjustable feet. The possibilities are manifold.

The successful Schüco Smartcube shelving system already showcases the characteristics of consistent appearance, material and technology. The system has since been developed further and can now be used as a midway system. All of the accessories of the Schüco Groove hanging rail are compatible with this system, once again highlighting the system's versatility.
The new trolley is also versatile. As a practical and attractive accessory, it offers numerous options for use. The kitchen, outdoor kitchen, and bathroom are just some of the many possibilities.

The Schüco Smartframe shelf features an impressive frame system. With its open presentation, it can be designed to suit individual tastes and is unimaginably flexible. As a solitary unit on the wall or included in the architecture of the room, Schüco Smartframe can be set up in whichever way is most attractive for the design.
Schüco Openstyle - the room design system
Style your life. Open room designs with multi-functional furniture and units, as well as a desire for personalised facilities are the latest demands and trends for new living concepts. The innovative products from Schüco Alu Competence are perfect for all styles, whether in the kitchen, living room or home office.

The Schüco Openstyle room design system is the answer to these demands. The system can connect and divide rooms according to the individual living situation. It can be used as a fixed or moving unit, as a wall or midway system, a room divider, screening or decorative design element. Schüco Openstyle is designed for 16 mm thick decorative panel material. This means that the same colours and material can be retained across the different living spaces.

Schüco is focused on the individual demands of the market and presents new profiles for 19 mm thick panel material, which is being exported in increasing numbers.

Bars are used to divide the units and doors and allow a range of accessories such as timber boxes or the Schüco Smartcube shelving system to be attached on both sides. Furthermore, it is possible to have open fields within a unit for a light and transparent overall aesthetic.