<![if !IE]> <![endif]>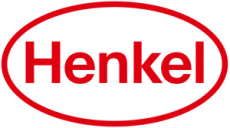 Henkel AG & Co. KGaA
Henkelstr. 67
40589 Düsseldorf
Germany
+49 211 7970

+49 211 7984008

List of Products
This exhibitor shows the following products and commodity groups:

Company & products
TECHNOMELT PUR 270/5 ME
Looking at the market environment of the furniture industry, one can note an ongoing trend to switch towards PUR hotmelt adhesives thanks to their proven benefits such as high bond strength, unbeatable resistance to heat and moisture as well as outstanding appearance. However, although large-scale industry customers are moving towards line speeds of up to 80 m/min, most standard PUR hotmelts of today are limited to speeds of max. 30-35 m/min, only. Moreover, stakeholders request highest standards in occupational safety and end-consumers are getting more conscious about materials used in the products they buy.
Hence, with TECHNOMELT PUR 270/5 ME, Henkel introduces a PUR hotmelt adhesive that combines proven benefits of the PUR technology for edge banding with excellent machineability at high machine speeds while ensuring ultra-low emissions of free isocyanates (<0,1 %) known as MicroEmission technology.
TECHNOMELT PUR 270/5 ME at a glance:
Enables clean processing at very high machine speeds of up to 80 m/min
Very fast setting
High joint hardness
Highest initial tack
Very low stringing

Highest bond strength on all common edge band materials
Unmatched moisture and heat resistance
MicroEmission technology: <0,1% of free MDIs – fully REACH-compliant
TECHNOMELT PUR 270/5 ME – Designed for maximum output rates with PUR quality and highest standards in occupation safety