<![if !IE]> <![endif]>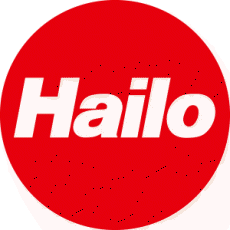 Hailo-Werk Rudolf Loh GmbH & Co. KG
Daimlerstr. 8
35708 Haiger
Germany
List of Products
This exhibitor shows the following products and commodity groups:

Company & products
Cargo Synchro in vielen Varianten – noch mehr Komfort bei der sauberen Abfalltrennung
Neue Auszugsschienen mit hoher Laufkultur
Abfallsysteme unter der Spüle muss es – je nach verfügbarem Raum, Nutzungsverhalten und den gesetzlichen Vorgaben zur Abfallentsorgung – in vielen Varianten geben. Jetzt hat Hailo bewährte Systeme noch einmal weiterentwickelt und präsentiert die neue Serie Cargo Synchro.
Das neue Abfalltrennsystem hat hoch komfortable, synchron laufende Auszugsschienen. Das sorgt für mehr Laufruhe und ist dabei sanfter, leiser und stabiler.
Automatische Öffnung des Auszugs mit dem Hailo Libero
Noch komfortabler wird es, wenn das Abfalltrennsystem Cargo Synchro mit der elektronischen Öffnungsunterstützung Hailo Libero 2.0 ergänzt wird. Der Libero 2.0 wird einfach im vorderen Schrankboden eingesetzt und mit Stromzufuhr versorgt. Stecker rein und fertig! Ein integrierter Näherungsschalter gewährleistet einfaches Öffnen des Schrankauszuges mit dem Fuß.
Vielfalt und durchdachte Details
Die 7 verschiedenen Modelle des Cargo Synchro sind für Spülenschränke von 30 bis 60 Zentimeter Breite sowie einer Seitenwandstärke von 16 bis 19 Millimeter geeignet und dabei selbstjustierend. Durch die Bajonettbefestigung der Rahmenteile und der Schnelltrennung des kompletten Systems von den Auszugsschienen ist es schnell montierbar und genauso schnell demontierbar. Die Frontbeschläge haben eine Exzenter-Verstellung für Neigungs- und Höhenverstellung. Alle Metallteile wie auch die Kunststoffteile sind slate grey. Die abgedeckten vollsynchronisierten Auszugsschienen sind mit Überauszug und gedämpftem Selbsteinzug ausgestattet.
Der herausfahrbare Systemdeckel aus Metall oder Kunststoff ist vollflächig mit einer rutschfesten Gummimatte belegt und ideal als Ablagefläche für unterschiedliche Utensilien geeignet. Zu guter Letzt: Cargo Synchro ist nicht nur komfortabel, sondern auch robust. Wie alle Systeme von Hailo ist auch dies mit mehr als 100.000 Auszugszyklen getestet.