<![if !IE]> <![endif]>
Fritz Becker GmbH & Co. KG
Am Königsfeld 15
33034 Brakel
Germany
+49 527260090

+49 5272 60095

List of Products
This exhibitor shows the following products and commodity groups:

Company & products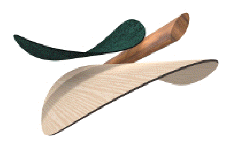 The new offer for our customers.
All from a single source.
You know us as competent specialists with impressive expertise in deforming wood and fleece. We're now consistently expanding our production experience of many years to include the processing of solid wood.
The benefit is entirely yours: in addition to moulded wood and fleece components, our customers can now commission us to produce solid-wood products entirely on our own.
We have invested extensively to ensure we can be your one-stop shop. At the Suceagu site in Romania,we have built a brand-new production facility measuring 2,500 m² in size.
Our customer advisors in Brakel are at your disposal for the entire process, from consulting and development to logistics, as always with tried-and-tested expertise.