<![if !IE]> <![endif]>

Becker Sonder-Maschinenbau GmbH
Grüner Weg 6
33449 Langenberg
Germany
+49 5248811080

+49 52488110899

List of Products
This exhibitor shows the following products and commodity groups:

Company & products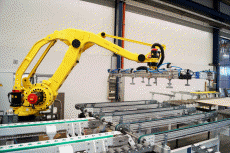 Division Robotics
Increasing demands on product quality, higher output quantities and a lack of personnel are driving the need for automation and robotics in production and packaging processes. Intelligent flexible automation solutions make a decisive contribution to mastering the challenges of each particular sector, such as the field of wood and materials supply, or the furniture and food industries.

In robot technology, as in all other areas, the supply of custom solutions based on standardized modules pays off for the Becker Group. Becker robotic solutions are used both in large-scale complete systems and as individual cells and are designed to solve tasks in the areas of sorting and palletizing, assembling and packaging technology.

We plan, project, create and support you and your new robot system, taking an approach that is as individual as your product.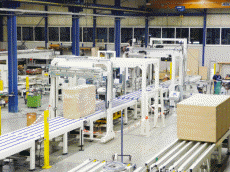 Securing transport goods and protecting products
Packaging as an overall concept


The growing demand for an ever-increasing product variety in batch size 1, coupled with constantly growing requirements for increased automation, necessitate highly flexible solutions in cardboard packaging as well as in transport goods securing and product protection. Packaging processes individually tailored to the customer and the product are the focus of Becker's packaging technology. Every industry, irrespective of whether the focus is on wood-based materials, furniture, insulating materials or other materials, has its own requirements for load securing and product protection. At Becker, we find the right solution for you to ensure your products arrive safely at your customers' premises. An appropriate combination of strapping technology, stretch wrapping or hood stretching together with other types of product protection, including edge protection, protective plates, squared timber and other aids, forms a complete and fully automated packaging solution. This is combined with suitable conveying and feeding technology, robots, portals and complex control technology to offer you a coordinated concept from a single source.